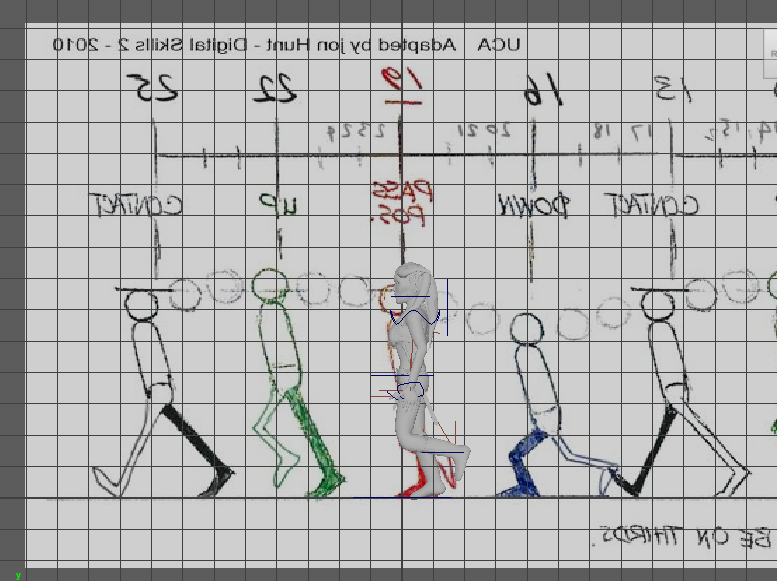 To begin blocking out my walking animation, I got a picture that I put in the background of my scene and mapped the legs to the positions of the corresponding leg at each frame, 3 frames apart. Unfortunately, I had to remove the wings from my character as I couldn't get the wings to fold behind my character's back correctly the way I wanted. However, this made it easier to do the walking animation as there was nothing for the arms to clip through.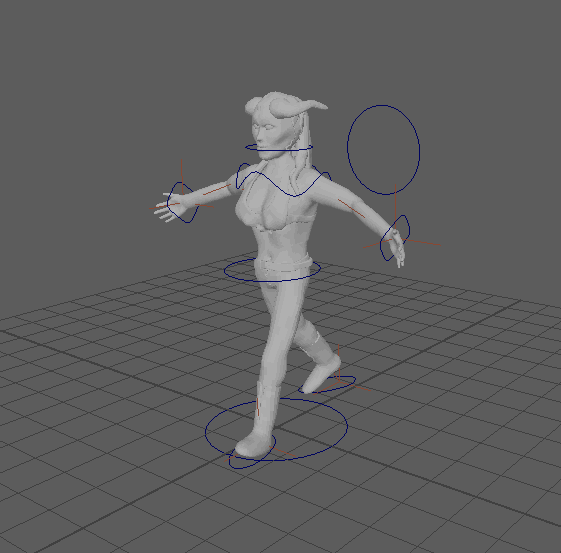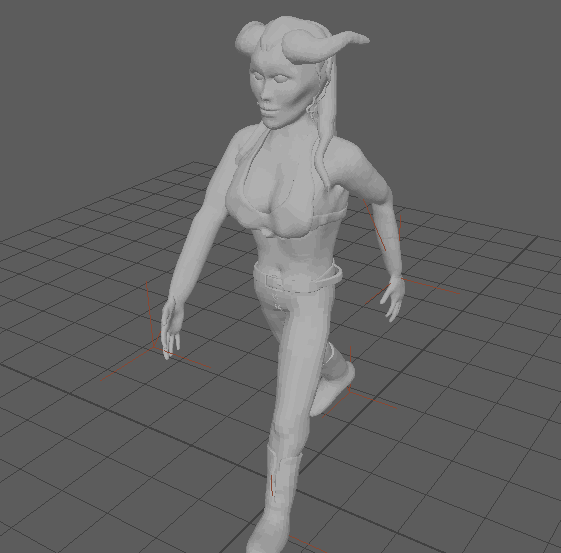 I then keyframed the arms in sync with the legs after I researched how they moved with the legs and I found that they move in opposites. After this step, I moved onto the secondary action of the walking animation, with the rotation of the head, shoulders, and sword which I added in and made bounce around when the legs moved up and down. I also cleaned up the leg animation to seem less jittery when coming to the end of the walk cycle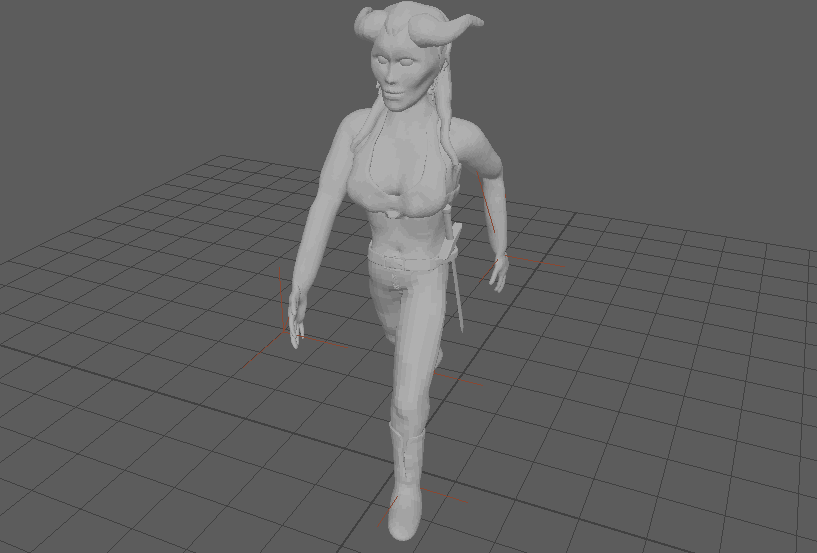 I then exported my model to Marmoset to texture and Render the model with a camera movement and lights
Sword Swing
It then came down to doing my final animation of some sort of action sequence using the sword the character has in its holster. This was by far the hardest animation I had to do as I had to keyframe all the joints every other frame to ensure there was no clipping. I used blend shapes to attach the sword to the hand when it reached around to the holster. One of the hardest things about this animation was the secondary action of the legs and other parts of the body. I made sure to include the principles of animation when keyframing the animation, the main principle was anticipation in the sword arc.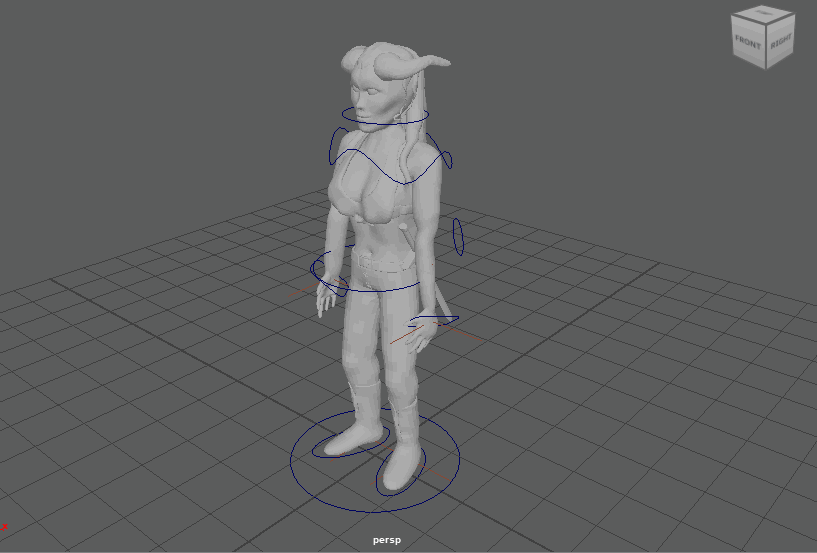 I then added a secondary move where the character swung the sword upwards after the downswing. I imported my final animation to Marmoset and textured the model, then keyframed the camera to whip around the character and mainly follow the hand as I wanted this to be the main attention of the scene. In the final 5 seconds, I just added a static camera which gives a better view of the animation as a whole.