In my early experimentation of learning the new software, Unreal Engine, we were tasked to design an early block out design of a level. Here below is my first attempt at using the software and getting used to the navigation system it has to offer. In my opinion, it's very easy to learn and I was able to come up with and create a very simple level design using basic geometry.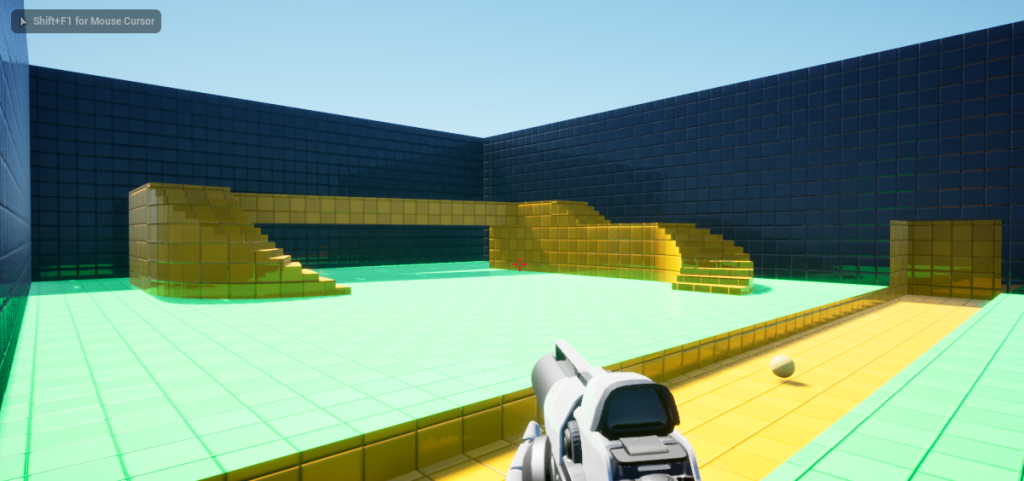 In my first block-out level, I only created a very simple level. However, my main objective was to create a level that including contrast such as height variation. As shown in the picture, I decided to create a few height changes, including a sewer-type tunnel and a platform on two higher levels.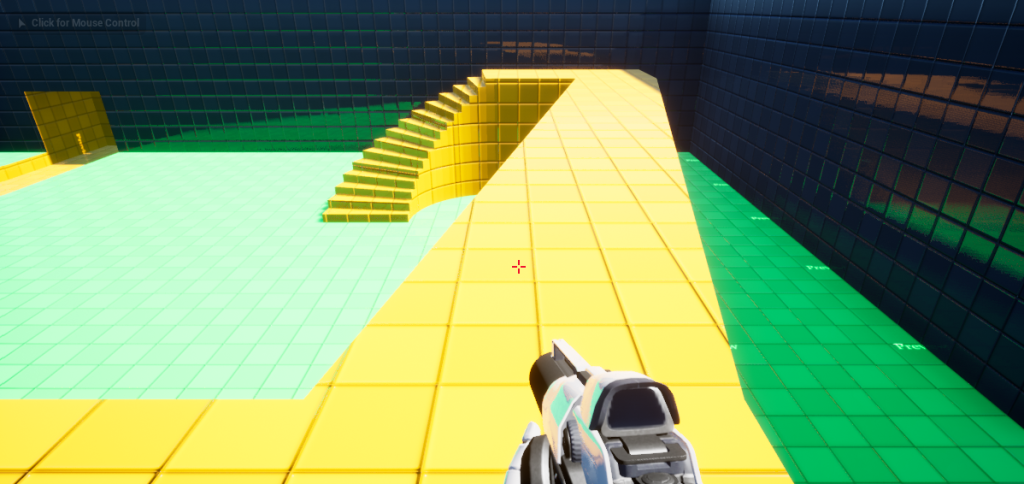 On my highest section, I opted to make a bridge that went at a slight angle instead of straight across to stray away from the typical 90-degree angles found in video games today.
In the future, I am going to expand on this and create a full level using these methods