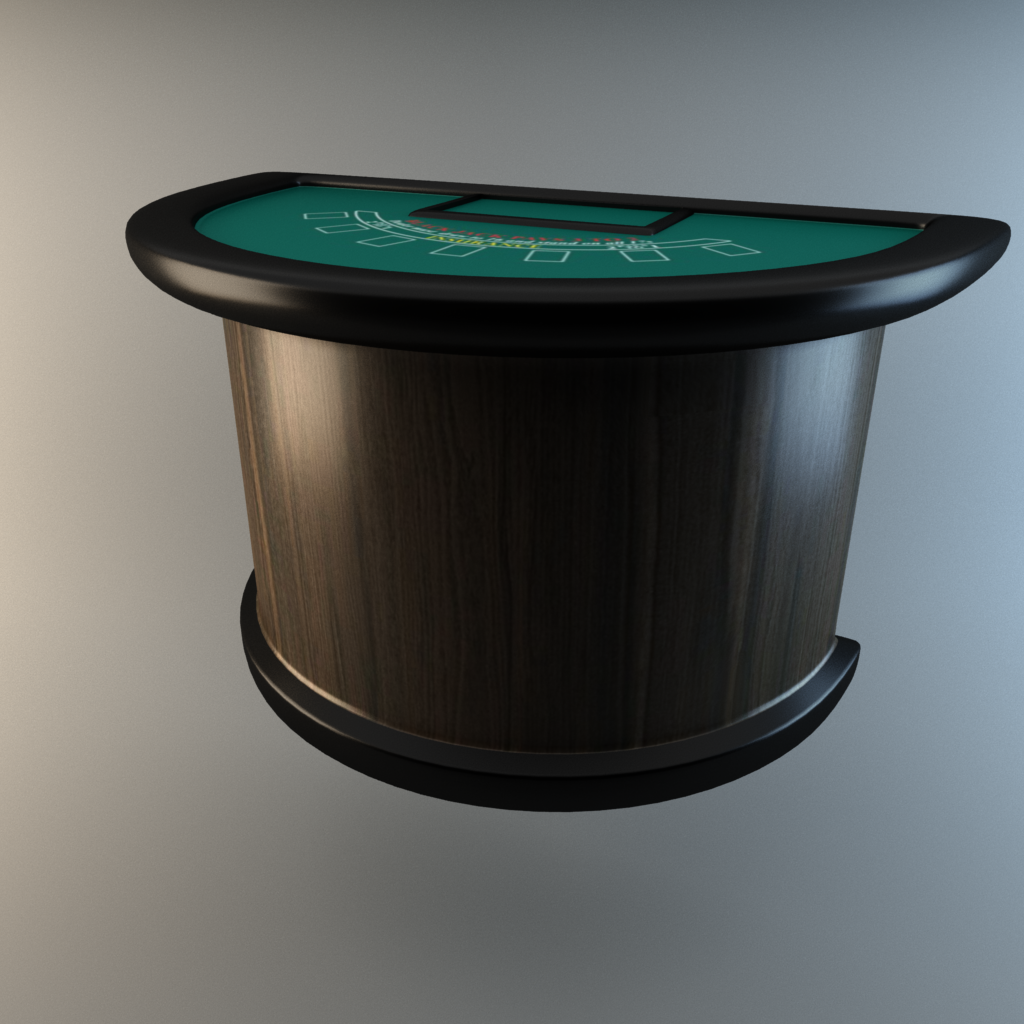 Another asset that I thought was the main piece of a Casino was the Blackjack table as it is one of the most popular games in a Casino. My initial thoughts when modeling this was to have a rounded base with a dark oak finish as well as a padded edge around the top to allow players to lean over the edge.
I took inspiration for my design mostly from the middle picture shown above, with a padded edge around the top and a circular base. I decided not to add the gap in the middle and closed it off like in the left image. I also left a gap for the spare chips to go, where the dealer would stand.
For my texture on the Blackjack table I decided to go for a dark oak effect on the base as well as a black trim for the footrests and padding ledge. I also decided to go for a basic layout on my Blackjack table, as other layout were confusing and had extra markings for other version of the game.